Mood:
Sleepy... (as always eh?)
Currently listening to:
Debaser - Pixies
[left-click to listen]
Ok, lets make this quick - its like 6am!!!
Not much to say in regards to life. Eat, sleept, mooch... thats about the general pattern. Ok, granted things are a lot busier than that but i'd rather not get into it right now... on the bright side i'm beginning to spend a lot more time in the gym which is good although more out of necessity than anything else. Still having utterly surreal and somewhat disturbing dreams - they're like the possible concoctions of Tim Burton and Steven King's love child on crack.
Weird. Surreal. Memorable.
And with lousy endings.
Anyway, back to the point... Tonight was a pretty average Friday. Stayed at home all day, watched
Malaysian Idol
, received about 50 phone calls from various people (*sigh*) and then spent the rest of the night hanging out at
Coffee Bean
and
Bestaris
with the usual suspects - Albert, Leonard, Joa and Julian (although Sneexe was supposed to come too... next time lah!). Oh, and the complementary LAN gaming straight after.
A normal night really.
Heeeey... well might as well get this out of the way in the hopes of catching
Boonie boy
off guard... ;p
Father's Birthday Pics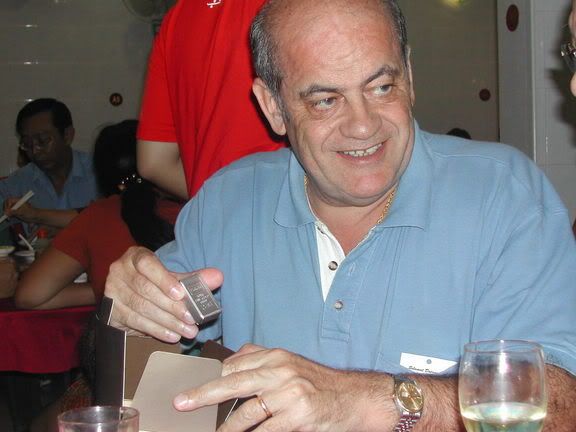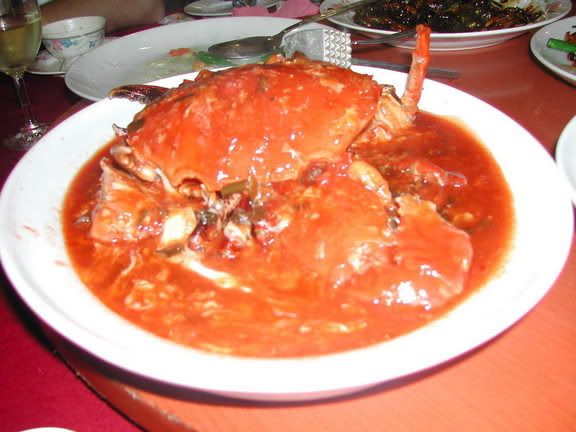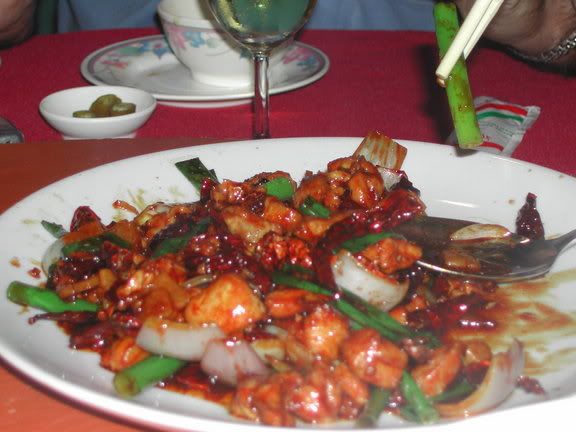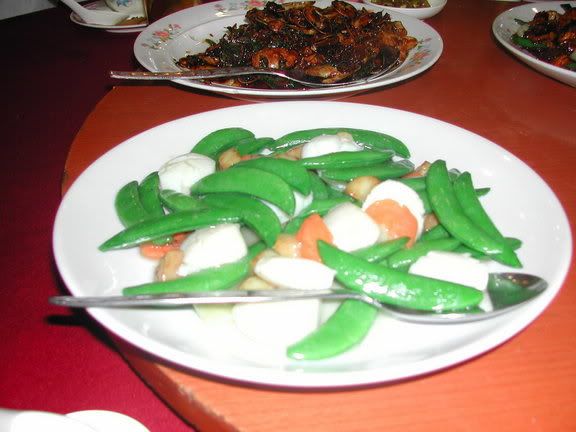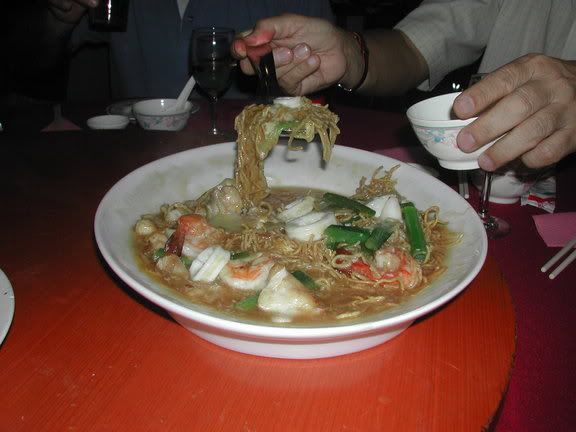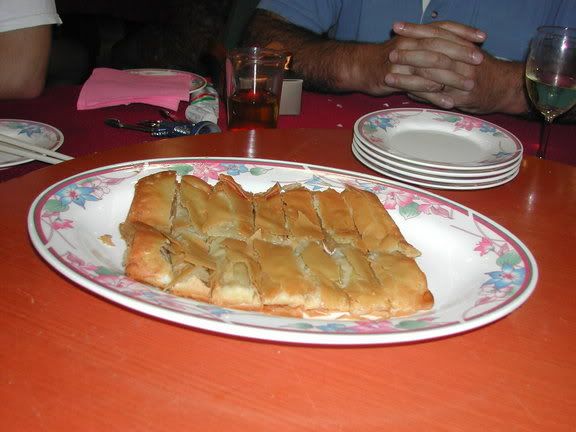 Mwahahahaaaa!!! May all your loading times (and stomachs) suffer!
Zamil Idris Malaysian Idol Update
Well, whats there to say really? Check out his performance yourself at the
Malaysian Idol Viewer Site
(or
here
for a direct link to the videos). As always
Zamil
sang well (albeit confessing to being unusually nervous prior to his performance tonight) and the comments from all the judges were favourable, and i'm pretty sure he'll make it into the next round without too much difficulty...
However i'll have to be brutally honest here (and agree with Paul Moss) - he really has to up the ante because his fellow competitors are really beginning to shine! He's singing well, there's no fault with that, and his performance in general is good but at this point i'd like to call your attention to Jac and Dina's performances tonight - they were AWESOME!!! I mean,
go and watch the videos
to see for yourself! I mean, Jac's singing ability was amazing tonight (not to mention her song choice) while Dina gave by far the spunkiest performance with a really jazzy number... I mean, the point here is that their performances were MEMORABLE. There is no doubt in my mind that Zams will make it far but, as many of the judges constantly say, i too know that he can do better! Perhaps not sing better, but the sheer 'wow' factor needs to be worked on (without losing his character) in order for him to make it ALL the way. Perhaps its easier for female non-pro singers in general to perform to such a high emotional standard than the men (social, cultural, evolutionary and other factors included) but it is by no means an impossible feat...
I know you can do it Zams. Know that you can be the winner of this competition but you need to be willing to challenge yourself in the process, after all thats partially the point - all thats needed is some careful planning and a little more funk man! Sing it like you mean what the song is trying to say and take it all the way... ;)
On the other hand, i really hope that you (and everyone else) understands what i'm getting at here - i tend to be rather incoherent when in this state... ;)
Boom Boom Satellites
Man, currently addicted to this Japanese group (
Boom Boom Satellites
- awesome name man!) who made quite a few of the songs for the upcoming
Appleseed movie
OST,
clips
of which i posted up here a fair while back...
And, quite frankly, i'm quite taken in by their song
I Would Dive For You
(why isn't it "I would die for you"???). I have yet to find the mp3 but, good lord, that is one PHAT beat!!!
On the bright side i did manage to find a promo video of the song (courtesy of Sony) which has been done in concert with the upcoming movie - along with some parts of the video that hasn't been shown in previous trailers...
So...
check it out
!!!
(right-click and 'Save As')
Ooohhhh... lookie! Wallpapers! :)
On a side note - can someone plzzzzzzz buy me the OST from Japan? It is AWESOME (and compiled by Paul Oakenfold - y'know its good! ;p)
*glances at
Aeric
*
Ok. Me sleep now.