Current mood: Moody Boody Ga roody
Current music: Pat schnorfling phlegm
Take the quiz:
"Based on your star sign, how would you act as an animal? (Great Pictures)"

Libra
-- Is unusually good-looking for species or breed ---- Has a refined and pleasant manner ---- Is an expert at the art of persuasion ---- Does not like to fight ---- Is very vociferous ---- Is self-indulgent and enjoys the good things life has to offer ---- Is not very active in a physical sense ---- Is usually relaxed and rather easy-going ---- Has a well-proportioned body ---- Possesses fur...or hair or feathers or scales...which are particularly sleek and fine in texture ---- Drinks a small amount of water ---- Is affectionate but fickle ---- Is not particularly loyal in a steadfast way ---- Moves with extreme grace --
Take the quiz:
"What Kind of Pussy are you"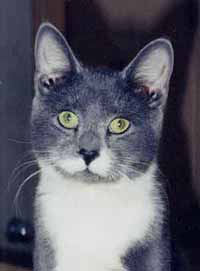 The Old & Grey Pussy
Your old and your whiskers are falling off, but you have had a lot of lovin in your lifetime!
The best kind too.
Today Pat and Leonard came over and had a nice science experiment involving a glass of water and a Tampon.
He is singing Kumbaya. and he is bored. he keeps tickling Leonard.
me too distracted to write more.
I am leaving tomorrow. in about 12 hours actually. my eyes itch. Pat is obsessed with the scabs on my legs. i am sorry, but i'm not as perfect as he thought i was.
bai bai.
Princess Ann