Mood:
Need sleep - now!!!
Currently listening to:
That Old Black Magic - Ella Fitzgerald
Ok, really quick post because i desperately need sleep if i'm ever going to survive work tomorrow...
Tuesday:
I can't recall much from this day and its likely that i did NOTHING. So bored that i actually went for the Toastmasters meeting where i sat through a presentation on the Feng Shui of the face. Fascinating - apparently you can find out everything about a person (personality, work ethic, past, future, etc.) just by looking at their face, with a recurring theme throughout of hiring the right person with the right 'face' (so to speak) for the job. I'm just wondering how this kind of thing stands up to anti-discrimination laws - in other words: "I'm not hiring you because the space between your eyebrows is longer than the length of your eyes which means that you're a lazy sonuva bitch (or something to that effect) - begone!".
Oh, met up with
CH
(surprise, surprise... btw he has a GREAT story as to why he hasn't been going out much for the last two weeks - make sure you ask him!) and
Leonard
for mamak at Bestari's in the evening though. 'Entertained' the two of them for most of the night with my... ah... mild childhood 'interest' in Cheetarah from the cartoon
Thundercats
(remember her?).
Wednesday:
Nothing once again aside from the daily exercise that i do. Was hoping to play futsal in the evening but i couldn't get through to Kenny or
Gib
. Disappointing because i was really looking forward to it. Ended up going for mamak to catch up with
Al
(yes, he's back) and
Leonard
at SS2 for some burgers.
Thursday:
Spent most of the day at Adecco begging for my cheque since they screwed up and printed the wrong amount on the previous one... Apparently it will take another TWO WEEKS for me to get my money from the temp job i left last month! *sigh*
On the bright side i got a job at CSA doing the same IT auditing that i did in January to March at the beginning of this year.
CSA loves me. AND my manager is the same person as before which made the interview a cakewalk... ;)
Looks like i'll be doing this for the next three months. To be honest i'm actually pretty saddened that i'm not doing something brand new (as was the plan) but at the same time there is a certain comfort in knowing exactly what to do and remembering that i had a good time doing it on the previous occassion...
Pheh, RM6/hour ain't much but the real earner is in driving to locations - CSA pays about 1RM/km travelled which is pretty awesome. That, and it keeps things interesting by having you work in a different place almost every day (and not to mention allowing one to learn all manner of roads and locations around KL or Selangor). On the downside there's not much travelling for the first month since we're doing the KLSE building in the city but the following two months will be dedicated to auditing all the Celcom sites in KL and Selangor...
Er... where was i? Oh yeah, had coffee with
Al
at Coffee Bean in hartamas and picked up my mother from her wedding dinner in the Hilton at Sentral station. Took me forever to drive to the lobby though because the King was leaving just as i was arriving. *sigh*
On another note i'm interested in joining the Malaysian Army Reserve if possible. Either that or the Civil Defence Reserve... anyone got any info as to how i can go about doing this?
Oh, and if anyone is wondering what Bryon was blathering about in the most recent blog comments take a gander at what he stuffed in my email: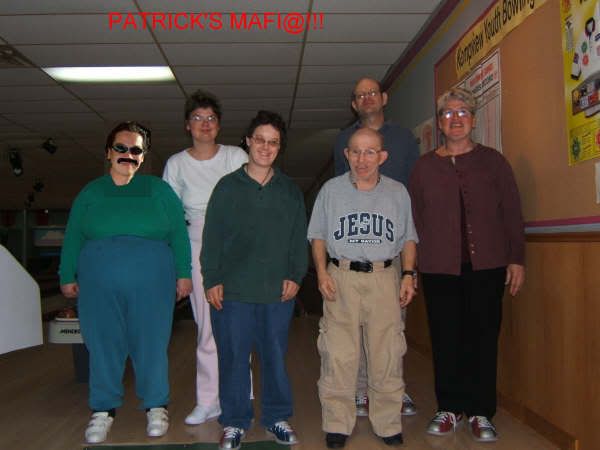 good lord...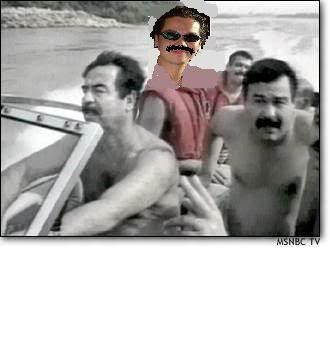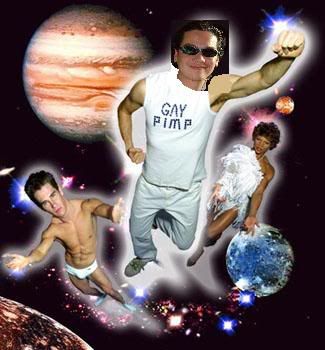 o_o
The man seriously has too much time on his hands.
Oh, and if you don't get the 'Gay Pimp' reference (aside from the literal) just click
riiiiight here
... ;)
Right two quick articles and i'm outta here... these are mainly for
Leonard
after our discussion on Tuesday night...
America's Next Infantry Weapon
Full article here and here.
The XM8 Future Combat Rifle is intended to replace existing M4 Carbines and select 5.56mm x45 weapons in the US Army arsenal beginning as early as the fourth quarter of FY05.

In October 2002 ATK (Alliant Techsystems) was awarded a $5 million contract modification from the U.S. Army Armament Research, Development, and Engineering Center (ARDEC), Picatinny, N.J., to develop the new XM8 Lightweight Assault Rifle. ATK Integrated Defense, Plymouth, Minn., and teammate Heckler and Koch, Oberndorf, Germany, will support the rapid development program, which will investigate the potential of the XM8 as the lightweight assault rifle for the Army's Objective Force.

The XM8 will be based on the kinetic energy weapon that is part of the XM29 next-generation infantry weapon system (formerly the Objective Individual Combat Weapon) currently under development by ATK Integrated Defense. The kinetic energy weapon, which fires 5.56mm ammunition, will provide maximum commonality in components and logistics with the XM29 system.

The XM8 will provide lethality performance comparable to the currently fielded M4 carbine rifle, while weighing 20 percent less than the M4 because of advanced technologies developed for the XM29 program.

The XM8 Lightweight Assault Rifle will reduce the 21st century soldier's load and increase his mobility - two very important aims of the Army's Objective Force Warrior and Land Warrior initiatives. The progress made to reduce weight and improve performance on the XM29 program is key to the decision on accelerating the development of the XM8, which is integrated with the Army's efforts to transform to a more lethal and rapidly deployed fighting force as part of its Objective Force.

Note: Its actually confirmed already going to be the mainstay infantry assault rifle and will replace (eventually) almost all M16s in service. Note that the XM8 is actually a scaled down make of the OICW which is the actual goal of all this weapons research, however they don't see THAT entering service for quite some time (at least not until the rest of the Land Warrior programme is in place i'm assuming). Info available at
here
and
her
e (plus a few pics below).
On Exoskeletons
Article can be found here and the forum reference can be found here.
The sci-fi author Robert Heinlein had the idea first: in his 1959 novel, ''Starship Troopers,'' soldiers stepped into suits of powered armor to make themselves stronger, faster and generally better prepared to fight off alien hordes. This year, Homayoon Kazerooni, an engineering professor at the University of California at Berkeley, made the idea a reality by introducing a set of high-tech leg braces called the Berkeley Lower Extremity Exoskeleton, or Bleex. Strap it on, and a load once backbreaking suddenly feels no heavier than a couple of copies of the Sunday paper.

Bleex is a set of modified combat boots, attached to what look like metal braces that snake up the sides of the legs. The prosthetics, which operate with the assistance of a Pentium-5-equivalent processor, are connected to a vest and backpack. About 70 pounds of gear can be crammed into the pack. But once the exoskeleton is turned on, it feels like only a five-pound load; the mechanical legs pick up the rest. Bleex 2, scheduled for June, should be able to carry 150 pounds and amble at a four-miles-an-hour clip.

The Pentagon -- which has financed much of Kazerooni's research -- says it wants the machine to literally ease the burden on American troops, who routinely haul more than a hundred pounds of gear into battle. But Kazerooni sees his exoskeleton as more than just a ''war machine,'' he says. The mechanical legs might someday help the elderly get around, for instance. The idea of replacing Grandma's walker is a long way from science fiction. But at least it's real.
Here are an additional couple of pics from the
forum link
i found:
This one shows the exoskeleton with its protective casing removed:
Cool huh? ;)
Sleep time... 'night y'all.