Mood:
Pack, pack, pack!
Currently listening to:
Beyond The Sea - Royal Crown Revue
Rushing to pack some last items because i'm off to Langkawi for the long weekend! w00t!!!
Ah, yes, nothing quite like sitting on the beach for hours while sipping on cheap booze and cocktails whilst puffing on equally cheap cigarettes (speaking of which: work does NOT help when it comes to quitting *sigh*).
Not sure if i'll have a chance to post anything while i'm there so, for what its worth, selamat hari raya to y'all!
Just hoping that i don't get any 'interesting' phone calls while i'm there - if memory serves me well, the last time that i went to Langkawi (hrmmm... around the same period last year oddly enough) someone passed away and i received the news over the phone. Of course i went on to screw up the message (and person) royally in the process but thats another story in the archives...
Right: sun tan lotion, sunglasses, phone charger, a good lighter and my swimming trunks - i'm all set!
I leave you now with more disturbing Patrick obsession pics courtesy of Bryon...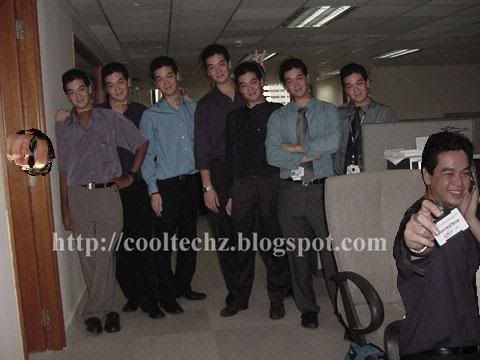 See you all on Sunday evening!!! ;)
PS: If you want any cheap booze or cigs just gimme a call...