Mood:
Excited
Reading:
Internet indispensable for young people
Currently listening to:
Short Skirt Long Jacket - Cake
Quote of the day:
"If we couldn't laugh, we would all go insane." - Jimmy Buffet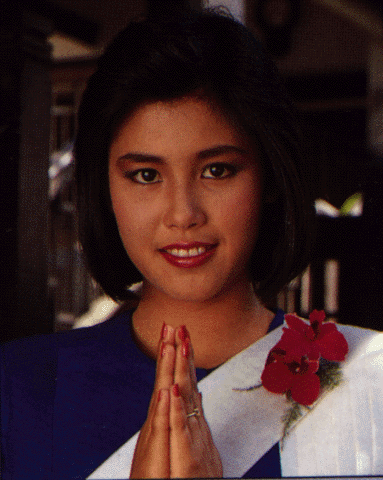 Just a quick note to inform everyone that i'll be off to Bangkok on a business trip with Vikram and another colleague from Monday to Thursday afternoon!
I've never actually been to Bangkok proper before (having only wandered around their airpost on four occasions) but it seems like its going to be a relatively easy mission so i'm sure me and Vikram will be up to our sneaky no good selves at some point during this trip... *snicker*
Aside from working i'll be working on my massive three week long update (oy!) while i'm there as well as fleshing out the script we're going to use for Vikram's short movie in December. Yes, i'll try to update regularly but that depends on whether or not the hotel or convention hall provides me with a decent net connection... I don't have a camera though so pictures are out of the question! *sigh*
Anyhow, gotta get back to packing so have a good time while i'm away! ;)
PS: Can someone help me with organising this week's dinner? I'm not exactly in a good position to plan it...
PPS: Thanks again to everyone who helped out with our first film project today - you guys did great! :)