*EDIT*
Please note that the name of the place has been changed from

Pink Olive

to

Domain Cafe

!!!

Its the exact same place though (location, food, and otherwise) so we're still on... ;)


*/EDIT*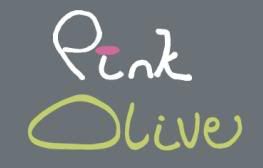 Hola everyone!
First off, apologies for the late(ish) post - i plead ill health (and not of the mental variety for once)!
Anyhow, this week's dinner will be held at the
Pink Olive
as per Jo Lyn's recommendation.
And, before you homophobes out there should think to imply it, NO.
Despite the somewhat dubious nature (erm... histrionically speaking) of locales that have names comprising of a colour before a type of food - eg. The Blue Oyster, The Yellow Banana, The Brown Log, etc. - the place is definitely not a gay bar of any sort.
Or at least... i don't think it is... hrmmm... (hey, we had a good time at
Frangipani
's right?) ;)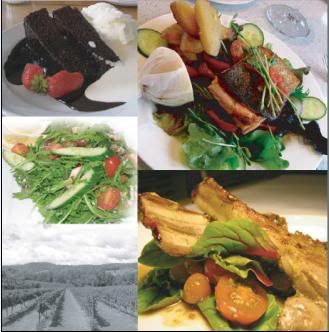 I've gotta confess that there's not a hell of a lot that i can tell you about this place due to the lack of reviews online (they only opened their doors for the first time at the beginning of November) and the fact that their website, which you can find
here
, is not exactly... erm... 'up and running' to say the least... ;)
Still, exploring the culinary unknown is what this is all about right?
Hrmm... still, judging from the various
html fragments on their website
, i can deduce that the place tends to serve food of a more western variety... no idea on the prices though! Still, for a new place it should be fairly reasonable i guess.
Directions and the address (along with their contact details) can be found in the following brochure (click to enlarge):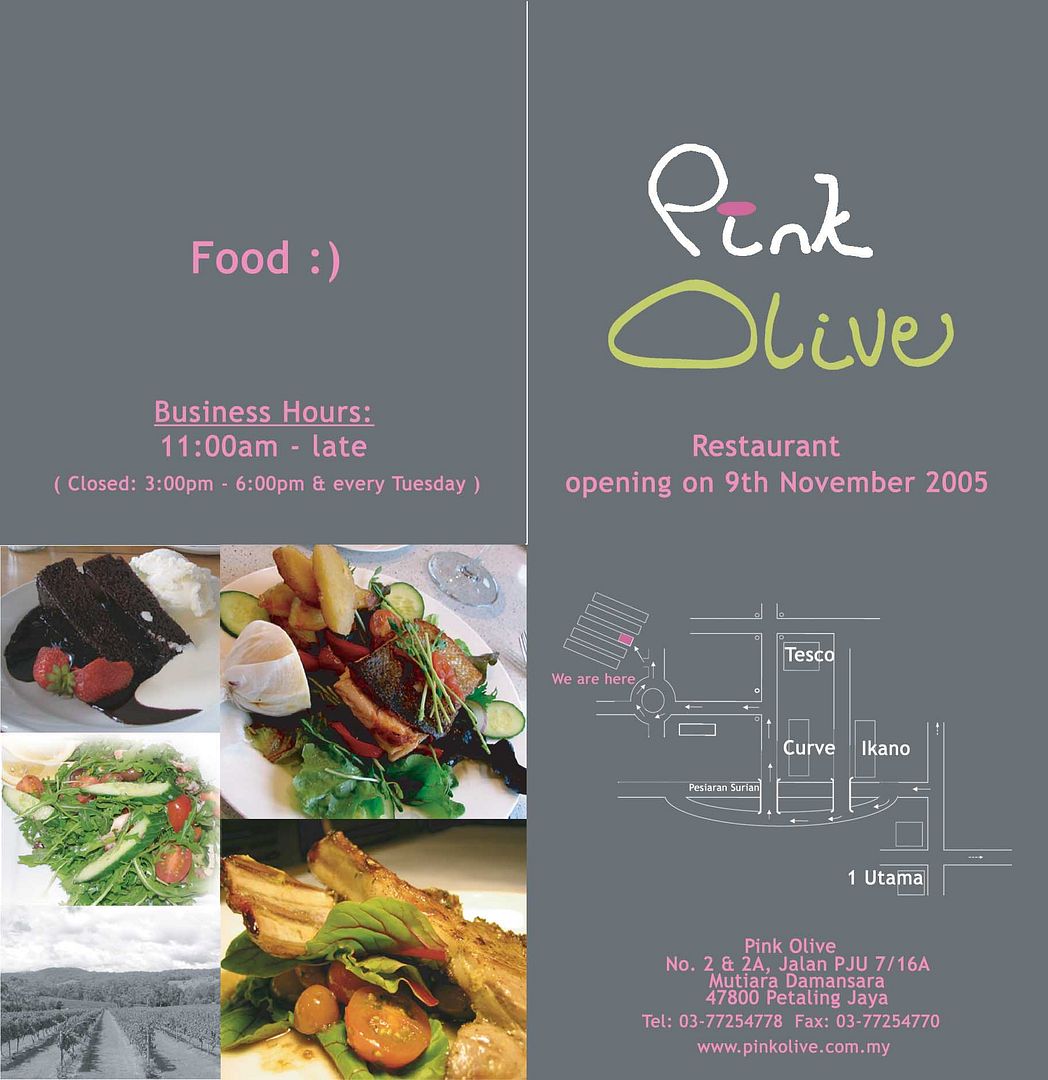 Right, here's the usual breakdown/disclaimer thingamabob:
Dinner is at 8:30pm as usual and, as per procedure, if you're interested in coming kindly either leave a comment here (preferred!!!), email me, phone me, or get in touch with Leonard for additional details and/or bookings (by Thursday afternoon please) with details on which event(s) you are coming for and how many friends/mistresses/family you will be bringing. During the night itself the tables are always booked under my name (that would be "Patrick" ya durned monkeigh!).
As always, anyone who reads this is welcome to come! :)
See you there!